ATLANTIC CITY- Linda Ronstadt as First Lady?



That seemed a possibility a few years ago, when the Los Angeles-based singer and then-Gov. Jerry Brown were a hot media item.

So it's interesting now to see Ronstadt blush with embarrassment when asked if she had followed the Democratic National Convention.

"I'd planned to watch it on TV," she said, sitting in her dressing room at the Sands Hotel here last week. "But I never got around to it.

"The truth is, I never had that much interest in politics. I was just involved with a politician. My interest," she emphasized with a smile, "was private.

"People think I'm like Shirley MacLaine or something. I'm not. I don't want to go to a convention and wave a flag."

Indeed, Ronstadt, who has had 14 Top 20 singles since beginning her recording career in Los Angeles in the late '60s, questions the effectiveness of politicians.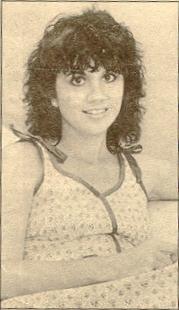 "I'm concerned with issues and I do vote, but I just don't know if any of them [politicians] are going to solve the issues. I think more is accomplished through social and cultural changes which develop and evolve in spite of politicians."
She feels that people-to-people things like the Olympics and pop music play a key role in contributing to shifts in social-cultural consensus.
Few singers have demonstrated the universality of pop as convincingly as the 38-year-old Ronstadt. Where most performers stick to a single style of music, she thrives on exploring various genres.
Until recently, her concerts represented a virtual sampler of modern pop. She moved effortlessly from the classic country of Hank Williams to the introspective sentiments of the Eagles, from '50s rock to R&B romanticism to new­wave bite.
Despite this range, Ronstadt was feeling dissatisfied at the end of the '70s, and she surprised everyone by accepting the role of Mabel in Joseph Papp's 1980 New York production of Gilbert & SuUivan's "Pirates of Penzance." She was so well received that she repeated the role in the film version, and she'll move from light opera to heavy opera this fall when she teams with Papp again, singing the demanding role of Mimi in Puccini's "La Boheme."
Given this penchant for change and challenge, Ronstadt's decision to record an album of pre-World War II ballads with arranger-conductor Nelson Riddle seemed like just another stylistic diversion. But now it looks like a career direction. Last year's "What's New" LP was a big hit, and Ronstadt now plans to do a follow-up with Riddle this fall.
---
Her week's engagement at the Sands Hotel here was part of a summer tour with Riddle. The tour, featuring a 40­piece orchestra, includes California stops at the Pacific Amphitheatre in Costa Mesa on Aug. 14 and Universal Amphitheatre in Universal City on Aug. 16-22 (except the 20th).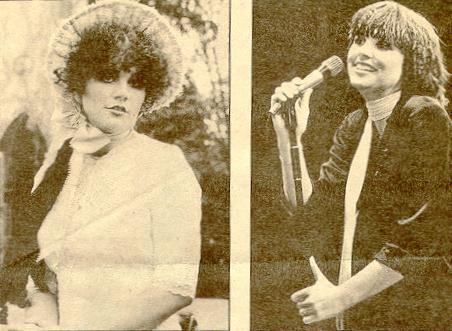 Until this current supper-club engagement, Ronstadt had been performing in the same large venues that she had played on rock tours. At the Sands however, she played the Copa Room­ part of the "Las Vegas East" development that has pepped up this decaying oceanfront city.
In her rock days, Ronstadt turned down big-bucks offers to play Vegas showrooms, adopting the rock attitude that Vegas is where you play only after your creative days are over. On this tour, however, she does only one song from her pop-rock period, the Eagles' delicate "Desperado," so she thought she'd try out the show in a supper-club setting. To her mind, it didn't work.
"I just can't get used to the atmosphere. I don't like the smoke, and there's a difference between doing a show for a bunch of music lovers and for a bunch of people who are in town to gamble and only incidentally have come to see your show.
"It's the difference between an audience that will feed you and help you grow and one that just lets you stay static. I just didn't learn anything new out there tonight."
Except for this stop, she considers this tour her most enjoyable ever. She was particularly encouraged by the response of fans in Japan and Australia.
"The funny thing is, people sometimes think there is less emotional range in this show than the rock show, but it's just not true," she said. "I only had one volume with the old show - loud. This music is so much more satisfying on an emotional level because it's so much more complex."
---
Ronstadt's music isn't the only thing that's changed. In L.A. clubs in the late '60s, she frequently went on stage barefoot in tight-fitting blouses and cut-off jeans. Now she dons glamorous evening gowns and sports '40s pompadour hair styles. Her voice, too, has advanced in both purity and control.

Offstage, her range of interests has increased in sophistication. But some things remain the same. She's a quick, easygoing conversationalist who is generous in her support of other musicians. Over the years she's championed rivals like Emmylou Harris and Dolly Parton and given boosts to unknowns. Curled up on a sofa in her Sands dressing room after the show, she was as unpretentious as ever as she considered what her future might hold.

After her upcoming operatic and pop-standards projects, she hopes to record an album in Spanish. Tucson-born Ronstadt, who moved to Los Angeles in the late '60s, is of Mexican descent, and she learned to sing in Spanish before English.

"For a while I thought Spanish was a language you sang in and English was a language you talked in," she said, laughing. "My dad has always encouraged me to do a Spanish album. He taught me some beautiful songs. Most of the Latin music around is either South American or Afro-Cuban, but the kind I grew up with is a very distinctly Mexican music, more rural Mexican. It's very simple music and I love it."

And when is she going to return to rock?

Ronstadt paused and looked across the room. "I don't know," she said. "It's hard for me to think more than two records ahead. I think I'm beginning to realize that I don't have to make a rock record. I've always felt this devotion to music. People sort of think of me as this rock 'n' roll singer because I became famous as a rock singer. I always thought of myself as just a singer. I've never needed the stage; I just wanted to make music. To me, nothing is more satisfying than going home to Tucson and singing with my dad."

Ronstadt isn't much of a sports fan, but she feels there's a kinship between athletes and performers. About the Olympics, she said, "I think the Games are proof that people are people and they want to exist with each other. The same with music. It shows that people all over the world have the same needs and goals.

"I hate the fact the Olympics have become so political. It's a shame the Russians aren't competing. Everyone gets short-changed - the athletes who trained and who can't compete, and even the winners, because they'll always wonder if they really were the best."

Did Ronstadt also object when President Carter withdrew the U.S. athletes from the 1980 Moscow Olympics in protest of the invasion of Afghanistan?

"Of course I thought it was terrible. How dare he use athletes, who had worked so hard, to demonstrate his point? The Olympics and music represent positive human values that transcend politics."