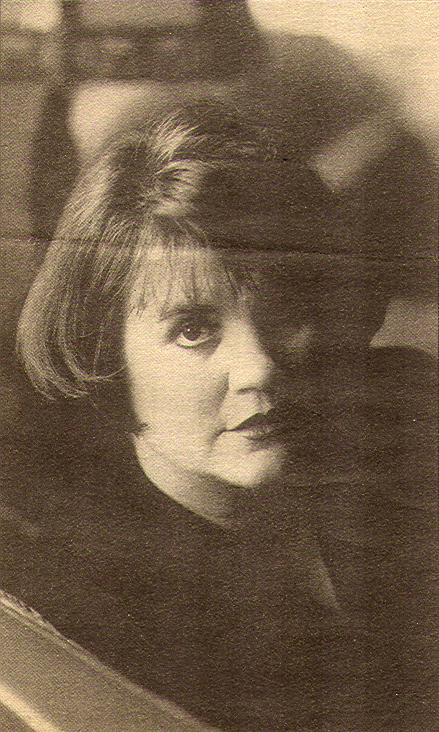 SAN FRANCISCO- Linda Ronstadt's pop profile has been so low in recent years that some of her fans may have thought she had gone into semi-retirement.
One of the biggest selling and most acclaimed singers of the '70s and '80s, Ronstadt has been noticeably absent from the pop charts, the mainstream concert stage and the media. But it has been no Garbo move.
At an age when most veteran pop artists are recycling the old hits or cutting back on their musical output, Ronstadt, 47, is in the studio almost constantly, working on a wide musical spectrum.
Since 1989's "Cry Like a Rainstorm- Howl Like the Wind," her last collection of pop tunes, the Tucson native has recorded two albums of her own in Spanish and produced or co-produced albums for Aaron Neville, David Lindley, Jimmy Webb and the Mexican group Mariachi Los Camperos, most of it at director George Lucas' Skywalker Studios in Marin County. It's a musical vision wide enough to establish her as a true pop renaissance woman.
In the '70s Ronstadt wasn't just a hit-maker, but a symbol- with the Eagles and Jackson Browne- of the introspective, country-flavored sound that was identified with the region in that decade. The California connection was compounded by her highly publicized romantic link with Gov. Jerry Brown. There were even rumors of marriage during one of Brown's many presidential bids.
But those times weren't quite so magical for Ronstadt. She was never comfortable, she says, singing rock 'n'roll, nor did she feel at home in Los Angeles. Rather than sticking cautiously with the pop-rock style that had brought her fame, Ronstadt boldly accepted the role of Mabel in Joseph Papp's 1980 Broadway production of Gilbert & Sullivan's "Pirates of Penzance."
Feeling liberated, she proceeded in the '80s to record three collections of pop and jazz standards, a country album with longtime pals Dolly Parton and Emmylou Harris, and the first of her Mexican music albums.
The dark-haired singer will continue to make occasional pop albums- the new "Winter Light" features songs by some of her favorite writers, including Webb, Harris and the McGarrigle Sisters (see review, below). But not even the two-million sales success of "Cry Like a Rainstorm" could lure her into returning full time to the style.
Ronstadt, who moved to Northern California in 1988 during her five- year relationship with director Lucas, now lives with her 2-year-old adopted daughter in a Victorian house in chic Pacific Heights.
On the eve of the new album's release, she sat in the living room of the four-story house and spoke about the years of pop stardom in Southern California and her restless search for musical satisfaction.


Question: How did you feel being a symbol of Southern California pop-rock in the '70s?
Answer: The funny thing is Southern California always seemed like such a foreign place to me. I was homesick for Tucson and wishing that I could be back playing the Mexican music and traditional music that I made with my brother and sister.
When I started recording with [the '60s Los Angeles trio] the Stone Poneys, people seemed to like us, but I was impatient with the music because it didn't feel as good as what I left behind- and I continued to feel that way all through the '70s when I was on my own. I kept trying to learn to sing better, but I don't think I ever did get much better.
Q: You were probably the most critically admired singer in pop and rock of the decade and yet you say you didn't feel comfort­able with your music?
A: Most people came to rock 'n' roll through blues or rhythm & blues or gospel. I didn't have that background at all, except for what I heard as a kid on radio. I sang Mexican music, and that's what my belt voice was, that ranchera style, Mexican country music. That's where my sense of phrasing and rhythm was based. If you look up early interviews that I did, I'd always mention Lola Beltran as someone I wanted to be. My dad found an old interview, like in Tiger Beat or something, and they asked what is your greatest ambition as a singer and my answer, even back then, was, "I want to be the world's greatest Mexican singer."
Q: But didn't the sales and acclaim convince you in the '70s that you were doing quality work?
A: No, because I could hear what it sounded like and I didn't think it was very good. I often thought the album covers were better than the records. I was very frustrated musically. I thought the production on "You're No Good" [her 1974 breakthrough No.1 single] was very good, but I didn't sing it very well. As a song, it was just an afterthought. It's not the kind of song I got a lot of satisfaction out of singing.
Q: What led you into rock in the first place?
A: It was through American folk music because Bud & Travis [a folk music duo in the '60s] played in Tucson a lot and they did Mexican stuff as well as American folk.
We liked what they did so much that my brother, sister and I started a trio, the New Union Ramblers. We played around Tucson, doing folk music in English and in Spanish. My goal in those days was just to play the Ash Grove in Los Angeles because that was the center of folk music at the time.
But then my brother went to work for the police department and my sister had a bunch of kids, so they weren't able to go on the road. BobbY Kimmel, who used to play bass for our group, said he knew how to get work in L.A., so we headed there [in 1964].
Q: What was it like in L.A. in the beginning?
A: The first place I went was the Ash Grove. That's where I met Kenny Edwards. Kenny liked Mexican music and we started the Stone Poneys. The Byrds had just started recording at Columbia and that got me interested in folk-rock.
Q: How ambitious were you at the time?
A: I didn't think about career at that time. I was just hoping to be able to sing and not have to get another job. I thought I was extremely successful when I was making $80 a week because our rent was only $80 a month and we split it three ways and we lived right on the beach in Santa Monica. There seemed to be music all around us. Jackson Browne . . . Tim Buckley . . . even the Doors lived in the neighborhood.
Q: What about the days in the mid-'70s when you, Jackson Browne and the Eagles made a Southern California "golden age" or "golden place" musically? Was there anything magical or satisfying about that to you?
A: The great time for me was earlier [the early '70s] when we were all playing the clubs. When it all evolved into the coliseums, we weren't even in Southern California. We were always on the road. Whatever Southern California was promising us, it had already delivered because we had taken our inspiration from the clubs. That whole feeling of community and growth was already over by the time anybody discovered it.
Q: What gave you the nerve to shift emphasis in your career? Don't you see how a lot of people would have let the acclaim and sales seduce them into staying in the pop world?
A: I didn't see going to New York to do Gilbert & Sullivan as a risk. I saw it as a chance to enjoy music more. I wanted to sing in a theater that was built for music, not a coliseum, and I wanted to learn more about singing. Realizing that you can study music is foreign to a lot of pop singers, who grow up on the idea that everything has to be instinctive. That precludes the thought you might be able to actually practice and train and learn and define the subtleties.
Q: What was the impact of "Pirates of Penzance" on you?
A: It opened everything up. Once I did the Gilbert & Sullivan stuff, I wasn't about to turn back and ever go back to music that was unsatisfying. That gave me the confidence and opportunity to do an album of pop and jazz standards, and then the Mexican music.
Through all that, I found this whole other voice, more my mother's personality . . . her sensibility and her kind of gentleness. This rock 'n' roll stuff was so far from me . . . the whole idea of acting kind of tough and aggressive and competitive, which I thought was weird.
Q: What style do you feel most comfortable with?
A: I sing the Mexican music with the most authenticity of anything I do. I'm better at the pop stuff now because I understand it and can feel it.
Q: Even though you didn't write the songs, people looked to you as telling your own feelings about romance and such. How do you look at lyrics?
A: The purpose of music is to help you identify your feelings and if I am singing something, then I'm usually identifying with my feelings. But it doesn't necessarily mean it is something that I experienced. Something people might see as my personal love story might be something I notice someone else going through . . . maybe my sister's life or just a friend. Sometimes it is just a news story.
Q: You dedicated Emmylou Harris' "River for Him" to Baby Jessica in the new albUm. Is that an example of being affected by something in the news?
A: That Baby Jessica case was on the television every morning and it was so sad. Every day, I'd think, "Oh God, they only have five more days before they have to give her back" . . . and all that emotion is on the background parts of the record, which was what I was singing at the time. I can't even listen to that track now because it is so sad. It just kind of soaked into the music.
Q: What about non-musical topics? Feminism?
A: I'm grateful to the feminist movement and think it was very important. It helped us to find where we stand on things like abortion and birth control, and job opportunities for women.
Q: So, did you really ever want to be First Lady?
A: Oh, my God. Who on earth would want to be first lady?
Q: How do you think Hillary Clinton is doing?
A: I'm impressed with President Clinton, but I'm really impressed with her. They should run her for president next time.
Q: Do you think the public ever understood your relationship with Jerry Brown?
A: I never talk about my personal life.
Q: Are you surprised that so many celebrities talk so freely about themselves?
A: Well, maybe they are lonely and need someone to talk to. I don't fall into that category. I have lots of people to talk to. That's what family is for. Family is very important to me.
I like San Francisco, and this house . . . the view of the bay and the architecture. But I'll eventually return to Tucson. My dream is to be rocking on the porch when I'm 80, sharing music with my family or just talking about something. It has been a long journey, but I feel really lucky. A lot of people in this business lose their enthusiasm for music, but I found a way to make the music I love. When you speak of "golden ages," I feel like I'm in mine now.



Robert Hilburn is The Times' pop music critic.