A r i z o n a   D a i l y   S t a r

Monday, 11 May 1998
Ronstadt's thrilling concert is intimate family affair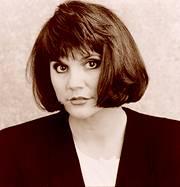 Linda Ronstadt's versatile voice embraced Mexican, pop, rock and country tunes.
By Gene Armstrong
The Arizona Daily Star
During concerts yesterday in the Temple of Music and Art, about 1,000 fortunate music fans witnessed what it might have been like growing up in Linda Ronstadt's extended Tucson clan.
The main ingredient of those living-room gatherings was music.
And in honor of Mother's Day, the 51-year-old Tucson-born pop singer played two sold-out shows that featured, among other guests, sister Susie, brothers Peter and Mike, cousins Bill and John, niece Mindy and nephew Michael.
With her kin surrounding her, Tucson's most treasured musical export sang Mexican folk tunes, a little country, a few of her pop-rock hits and a nifty barbershop-quartet-style number titled ``Don't Go Into the Cage, Mother Darling, For the Lions Are Ferocious, and They Bite.''
Ronstadt also sang plenty of jazz and pop standards and big-band tunes. For these she was accompanied by pianist and longtime collaborator John Gilutin, as well as local jazz guru and pianist Jeff Haskell and Half a Dozen of the Other, an excellent Tucson a cappella sextet.
It was a thrilling concert all around, enhanced by crystal-clear sound, sterling arrangements and the intimacy of the historic hall.
One of the finest vocal instruments of the rock era, Ronstadt's voice still was powerful, dynamic and agile. But she also wielded it with the delicate taste of a mature song stylist.
Proceeds from the concerts will benefit Waldorf Education in Tucson, an educational system in which Ronstadt has a passionate interest.
She began the afternoon performance with a generous batch of standards, including the opening ``What's New?,'' ``Bewitched, Bothered and Bewildered'' and ``Lush Life.''
Like a masterly singer such as Tony Bennett, Ronstadt seemed to understand and believe every word in these classic compositions, giving them an artistic integrity not often heard from today's lame pop superstars. You know who they are.
And Gilutin's arrangements engaged the singer and her phrasing in an eloquent dialogue of harmony, counterpoint and swinging rhythm.
Ronstadt also navigated the more treacherous swoops, loops, precipices and summits in the melodies of such jazz tunes as ``Someone to Watch Over Me'' and ``Straighten Up and Fly Right.'' Even when she flubbed the lyrics of the latter song, she acknowledged it with charming self-deprecation.
Ronstadt sang a handful of numbers by Jimmy Webb, whom she calls the best songwriter of the second half of the century. It was tough to argue upon hearing her moving, bravura interpretations of ``Adios'' and ``The Moon's a Harsh Mistress.''
One of the most popular tunes of the show was the Ronstadt Trio's non-Linda rendition of the family favorite ``Don Gato.'' They also accompanied Linda on a sweetly melancholy ``Somewhere Over the Rainbow,'' with Bill on classical guitar.
With Haskell at the keyboard, Half a Dozen of the Other expertly exercised their limber pipes with uniformly fresh-sounding, ``vocalese''-style jazz arrangements of such pop hits as ``True Colors'' and ``Both Sides Now.'' The group also made like a big band to back up Ronstadt on ``(I've Got a Gal in) Kalamazoo'' and ``Dream.''
The memorable concert ended with ``Heart Like a Wheel,'' on which Mindy sang backup and Michael played cello, and a terrific ``Desperado.''