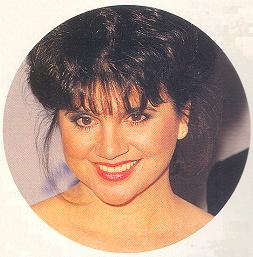 A wise man once said that trying to recreate artistic inspiration is like trying to capture lightning in a jar. It simply can't be done.
Last year, Linda Ronstadt experienced the truth of that folksy cliché the hard way. Specifically, Ronstadt found out that collaborations like the Trio record she made with Emmylou Harris and Dolly Parton are a moment in time that can't, even with planning, be recaptured. As she says now, it just wasn't meant to be.
Back in the '70s, Ronstadt, Parton and Harris began recording sessions that would eventually become the 1987 landmark Trio album. A hit with fans of all three singers - and anyone who loves shimmering harmonies - Trio remains a solid country session and a magical piece of musical serendipity. Given the three singers' divergent careers, it has seemed unlikely that this combination of vocal firepower would ever reunite - until early last year when the fates began to stir and brought the three back together.
"Feels Like Home started as a conversation with Emmy where she wanted the two of us to make a record so we could do some weird stuff," Ronstadt says, leaning back on a pale jade sofa in her recently purchased Tucson, Arizona home. "A record that wouldn't be limited by the sensibility that the trio's voices imposed on the material, which, however, is one of the things I liked aboutthe trio record.
"We were really limited to traditional material and old-timey, pre-bluegrass stuff because of the combination of our voices. The trio has a truly valid musical reason to exist. It was a sound like nothing else.
"I really felt like we should talk to Dolly as a courtesy. At first she said she was busy with another record with Tammy Wynette. Then she changed her mind. We asked her to guest, but she wanted full-on trio or nothing. I'm the one who talked Emmy into this. Who knows when we're going to get another opportunity to do this?"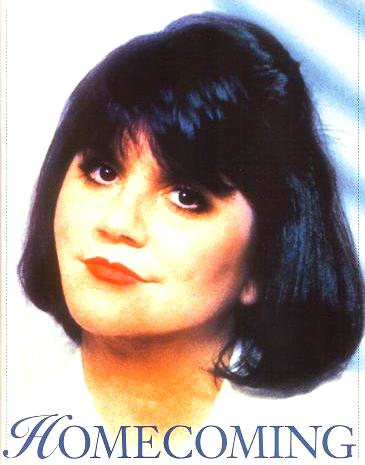 The three singers coordinated their schedules and assembled a crack band that included multi-instrumentalist David Lindley, fiddler Alison Krauss, mandolin wizard David Grisman, guitarists Carl Jackson and Dean Parks, drummers Russ Kunkel and Jim Keltner and bassist Leland Sklar. From the first, however, there were problems.
"Dolly missed the first 10 days of recording," Ronstadt says with a touch of regret. "It was hard for her to make this a priority. I think a lot of other things kept coming in that were too tempting. She's kind of a creature of whim, anyway."
Parton did arrive and lay down her vocals. But after the album was assembled and ready for pressing, Ronstadt says, Parton's management began tinkering with the release date. They wanted the disc held until after Dolly's own solo album had come out.
A rift opened and the new trio record fell in.
"Emmy and I just felt we couldn't wait to put a trio record out and then wait another six months to put out a record of ours and then another six months after that for our own solo records," Ronstadt says. "We would have wound up waiting two years to put one of our own records out. It didn't seem fair and it didn't seem possible to really trust that finally down the line there wouldn't be another change. So we decided to take the record apart."
Pulling a finished record apart is a difficult process. Besides the emotional trauma, the technical obstacles are daunting. Erasing vocal parts. Overdubbing instruments. Adding and subtracting. Deciding what to keep and what to burn. It's worse than a D-I-V-O-R-C-E.
Having made the decision to switch gears, Ronstadt and producer George Massenburg got serious in the studio and what originally had been a duo, then a trio, album turned into a solo project.
The final mix includes four tunes with Harris. One of them, a stunning rendition of A.P. Carter's "Lover's Return," is the album's brightest jewel. Ronstadt resurrected three songs Parton and Harris had rejected, including Matraca Berg's "Walk On," and she recorded four new tunes, including a cover of Tom Petty's "The Waiting," which opens the disc. Singer Valerie Carter came in to replace some of the lost harmonies.
Despite its patchwork history, the disc's seams don't show.
"It's a shame in a way [that the trio album wasn't completed], because the acoustic stuff shone so beautifully," Ronstadt says. "Songs like 'High Sierra' and 'Lover's Return' had a completely different glow in that setting.
"However, songs like 'Blue Train' and "After the Gold Rush,' which were laboring under the constraints of the trio sound, blossomed and opened up. We made a record in six months that should have taken three. But it's there and we didn't bankrupt ourselves and we got a pretty good record.
Ronstadt kept costs down, and in the process gave parts of the album a unique texture by using a glass armonica, an instrument invented in 1736 by Benjamin Franklin. The armonica is a series of nesting glass bowls fixed on a horizontal axle inside an organ­like cabinet. When the bowls are touched, they emit a ringing sound. The instrument was tremendously popular in the mid-18th century - Mozart wrote several pieces of music for it - but the exotic armonica fell out of favor by the 1830s. Dennis James, who appears on the album, is one of the world's best armonica players. He lives in the San Francisco Bay area where much of Feels Like Home was recorded.
Ronstadt used the armonica as a sort of poor-man's synthesizer. The instrument is heard most clearly on her cover of Neil Young's "After the Gold Rush." The singer says she'd like to do an entire record with the armonica, disguising it as a Christmas record if necessary.
While the armonica is a new wrinkle, covering Neil Young and other world class song-writers is one of Ronstadt's oldest habits. In the '70s, she made hits out of several Young songs including "I Believe in You," from the 1973 album, Don't Cry Now, the 1975 country hit "Love is a Rose," from Prisoner in Disguise and "Look Out for My Love," from the otherwise New Wave-ish album, Mad Love.
Other tunes on Feels Like Home include the Randy Newman-penned title track and a traditional melody, "Morning Blues." Ronstadt also draws on the work of Nashville songwriters, among them Tom Kimmel ("The Blue Train") and David Olney ("Women 'Cross the River").
Overall, the album returns to the formula that made Ronstadt a star in the '70s: a shrewd mix of material, an impeccable band and high standards of studio craft, all working to display her still roaring pipes to their best advantage.
Though the album lacks the element of surprise that made Heart Like a Wheel and Hasten Down the Wind masterworks, Feels Like Home manages to carry the heady aroma of Ronstadt's once-inimitable style.
While she has returned to her most successful musical roots, Ronstadt also has returned to her familial roots. She recently bought a house in Tucson, where she grew up and where her family still lives.
"I still have a house in San Francisco. But I like it here and obviously my family is here," she says, looking around the living room of a house crawling with carpenters, electricians and painters. The modest two-story adobe house in a central Tucson neighborhood is classic 1940s Southwestern architecture: exposed wood beam ceilings, red tile floors and lots of arched windows.
Ronstadt has filled the home with lots of dark wood antique furniture. Bookcases crammed with volumes on Southwestern history and art line the dining room walls. A baby grand piano hunches in the living room. A large photo of Mexican revolutionists Emiliano Zapata and Pancho Villa sharing a laugh sits on the fireplace mantle.
Ronstadt's musical background is extremely varied. She began singing in a folk group with her brother and sister. From radio station XCRF, out of the border town of Del Rio, Texas, she listened to gospel, rhythm and blues; elsewhere, she heard weekly programs like the Louisiana Hayride and Grand Ole Opry. Locally, she encountered traditional Mexican music - she says she remembers mariachis playing at her second birthday. And as her recording career shows, country music was an especially big influence. An early hero was Hank Williams.
"In the beginning, singers all try to copy their idols," says Ronstadt, talking now in her usual fast, intense mode of conversation. "I tried to sing like Hank Williams and I tried to sing like Lola Beltran, who's this Mexican singer that I just loved. She's responsible for that real belting style that I have."
Despite her success, Ronstadt maintains that she's never been the most talented member of her very musical clan. On the Feels Like Home track "High Sierra," the newest Ronstadt voice, her cousin John, makes his first recorded appearance.
"John's the one now who's generally considered the 'prettiest' voice in the family," she says, ignoring the skeptical look I hope will crack her false modesty. "He's really in tune. He's a good harmony singer. He sings in a trio with my brother Mike and my other cousin Bill. They call themselves the Cousins, or the Ronstadt Cousins or something.
"My brother Pete [a former Tucson police chief] was considered the best musician. My cousin Ronnie and my cousin Bill are good musicians, too. My dad still has, I think, overall the best voice in the family. He still has a pretty sounding voice. He's 82."
After graduating from high school, Ronstadt tried a year at hometown University of Arizona before moving in 1964 to Los Angeles, where she'd heard a lively folk scene was beginning to boil. Her parents were less than thrilled with the prospect of their daughter moving to L.A. to become a singer.
"I just announced it with complete confidence: 'This is what I'm going to do. I know you're not going to like it,'"Ronstadt recalls. "They were horrified. I don't know how they ever recovered. I would have had hysterics. I would have had me arrested and locked in a convent."
In L.A., Ronstadt and fellow Tucsonan Bob Kimmel teamed with guitarist Kenny Edwards to form the Stone Poneys. The band, signed to Capitol in 1966, recorded three albums, none of which remain in print.
In 1967, the second album, Evergreen, jumped onto the charts on the strength of "Different Drum," a tune penned by Monkee Michael Nesmith. Instead of building on that success, however, Ronstadt's career then went into a period of uncertainty, where the young singer struggled to find a context for her huge voice.