The Pirates of Penzance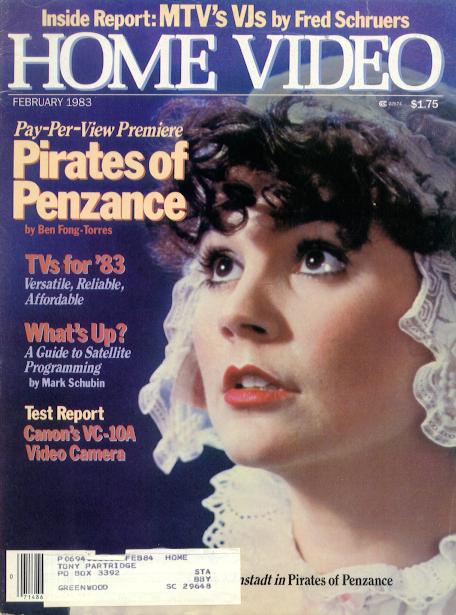 HOME VIDEO Magazine
February 1983


Pirates of Penzance, starring Linda Ronstadt, will be the first major motion picture to have its premiere directly in American homes. In a tale that parallels the swashbuckling duels of Pirates, Universal Pictures has parried theater owners' claims to first-run exclusivity.



by Ben Fong-Torres

Ben Fong-Torres, a San Francisco-based freelance writer, is a contributing editor to Rolling Stone.



Click here to read the article.